Your salmon farmer
We grow healthy, nutritious and sustainable Atlantic salmon in the waters off of Vancouver Island in Canada's western coast.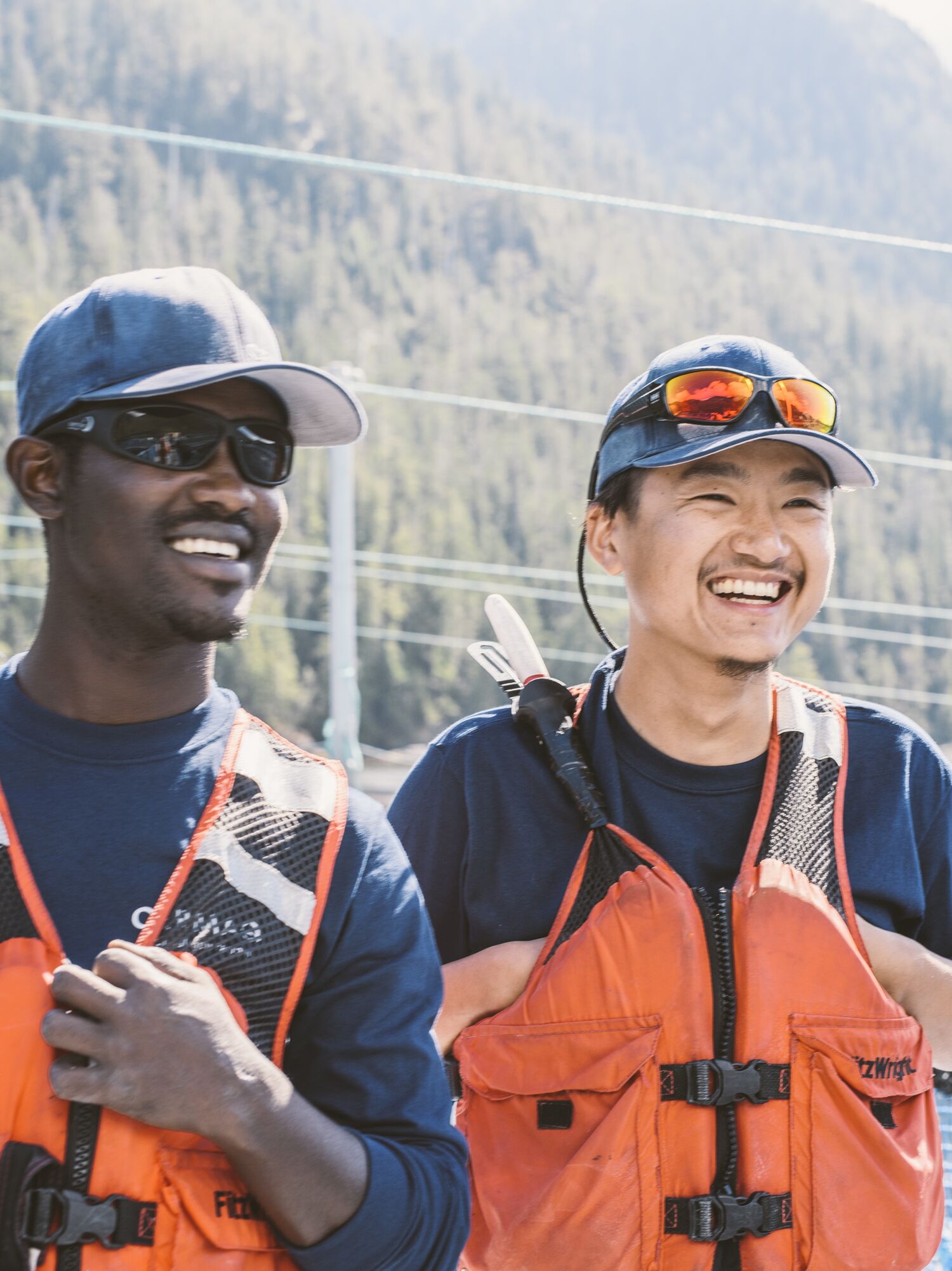 Respectful, transparent and sustainable farming practices.
Growing the best Atlantic salmon takes patience. It takes respect for our world and the animals we share it with. It takes strong partnerships built on respect. And it takes time – but all good things are worth waiting for.

We believe quality cannot be rushed. In the three years it takes our salmon to grow to maturity, our farmers live and work alongside the fish, constantly monitoring their progress and health, ensuring their welfare every step of the way.

Our commitment to growing the best product means a commitment to animal health and welfare, to transparency at every stage of the value chain, and to a respectful partnership with nature.

From some of the purest waters on Earth, our salmon is shipped across the globe to give our customers food they can feel good about eating – it tastes great, it's heart-healthy, and it's kind to the planet.
For Cermaq Canada, farming Atlantic salmon just makes sense.
Why Atlantics?
Salmon farming isn't much different from any other kind of animal farming. We sustainably grow salmon from eggs, take good care of them for up to three years, and the responsibly and humanly harvest them to produce delicious and healthy salmon meals for millions of people around the world.
We have chosen to farm Atlantic salmon as we have found that are less reactive to being handled and external stress, such as being able to activity on the farm deck, than their Pacific cousins. This makes the salmon more hardy, healthier and better suited to farm life.

They also grow quickly, produce a high yield of delicious salmon, and have proven to be easily domesticated. We like to compare them to the Herefords of the cattle farming industry.