Where we farm
Cermaq Canada
Farming in the cold, crisp waters of Vancouver Island.
Farming salmon and supporting local communities
Alongside lush, green forests that grow all the way to the water's edge, Cermaq Canada works in cooperation with nature and local First Nation communities to grow Atlantic salmon on the east and west coasts of Vancouver Island, British Columbia.

Cermaq Canada strives to work in cooperation with nature and Indigenous rights holders to grow sustainable Atlantic salmon on the east coast and west coast of Vancouver Island, British Columbia.

We farm Atlantic salmon in the cold, crisp waters in some of the most spectacular wilderness that Canada has to offer. Farm sites are carefully chosen against a long list of criteria, including ocean energy (waves), tidal currents, depth, wild salmon and other marine life's habitats and migration routes as well as proximity to environmentally sensitive areas.

Currently, we have operations in the Broughton Archipelago, Discovery Islands, Clayoquot Sound and Barkley Sound.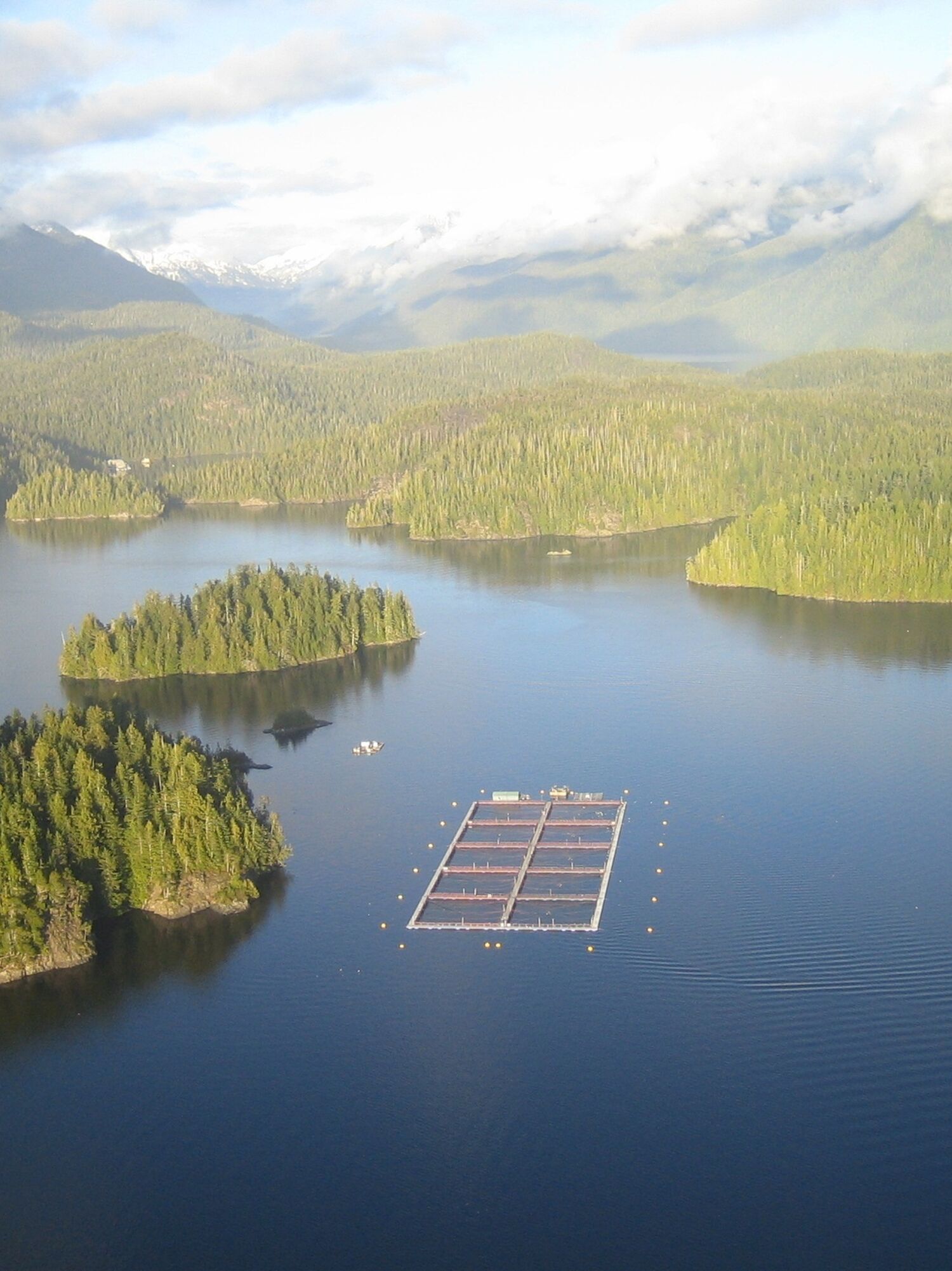 To produce the highest quality, natural salmon, we have a strong focus on genetic integrity. We choose fish that grow quickly and are best suited to our farming conditions to become the broodstock that will produce the next generation of our salmon. We keep close track of all our salmon's genetic roots, traceable by DNA.

Our proximity to the United States means that it can take as little as 24 hours for our salmon to go from our farm to your plate.
Before our salmon are transported via barge to our ocean farms, they spend fourteen months at one of our four hatcheries, which mimic the fresh-water creek beds where wild salmon lay their eggs. There, our hatchery workers constantly monitor the eggs, removing all but the best to become the smolt that will be transported to our ocean farms.

The locations of our farm sites are carefully selected to give our fish the best environment in which to grow. The pens have predator nets to protect the salmon, and although we grow up to half a million fish at a time, our pens are kept at low capacity – around two per cent (2%) – allowing the fish to school and swim and replicate their natural behaviors.

Our highly trained and skilled employees take responsibility for all aspects of life on the site, including feeding, measuring and weighing the fish, testing and reporting on water quality and sea lice counts, performing quality controls and administrative work. Underwater cameras give us information about how the salmon are feeding so we can adjust the feed to suit their appetite.

More than half of our production takes place in Clayoquot Sound. the sound is the traditional territory of the Ahousaht First Nation, with which we have a protocol agreement.
Cermaq Canada's Integrated Management System is certified to ISO 9001, ISO 14001, ISO 22000 and ISO 45001 standards.

We also hold certifications from Occupational Safety Standard of Excellence (OSSE), Best Aquaculture Practices (BAP), and Aquaculture Stewardship Alliance (ASC).
Email:
General inquiries: contact.canada@cermaq.com
Media inquiries: media@cermaq.com
Sales inquiries: sales.northamerica@cermaq.com

Cermaq Canada head office:
#203 - 919 Island Highway
Campbell River, BC V9W 2C2

Phone:
Head office: 1-250-286-0022
Sales office: 1-250-743-8255
US Sales office: 1-786-542-5544 (Miami)