Where we farm
Cermaq Norway
In the fjords of Norway, north of the Arctic Circle, the mountains plunge straight down into the water to meet sea beds where the cold water is constantly circulating.
All of our Norwegian farms are located above the Artic Circle
These cold, crisp, tranquil waters are perfect for growing our True Artic Atlantic salmon.

This combination of natural elements is extremely favorable for salmon farming, and that is why we chose this location for our Norwegian operations. In these wild, clear waters, Cermaq Norway raises Atlantic salmon.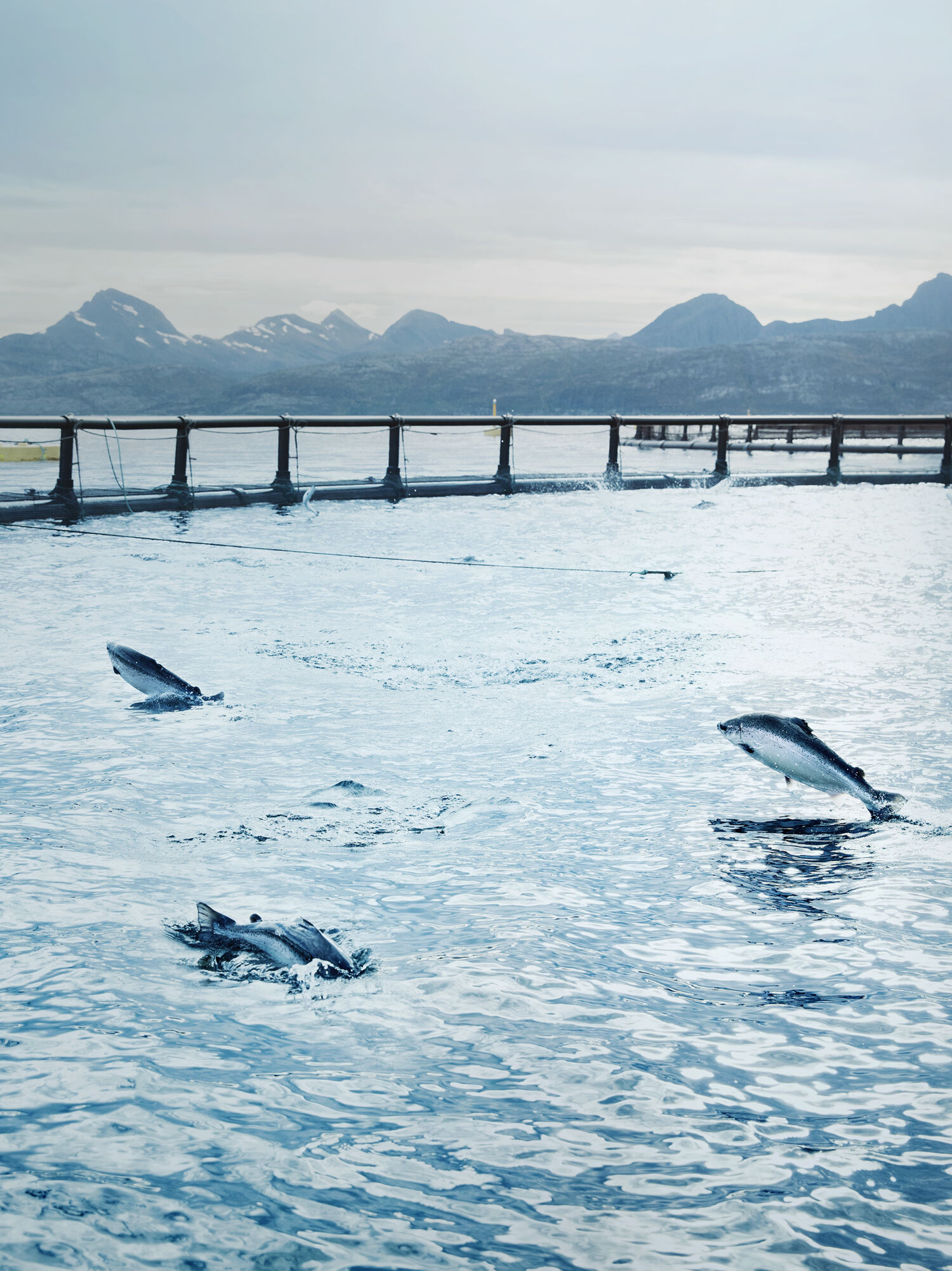 Cermaq Norway produces high-quality salmon using the most natural, sustainable approach possible. The frigid waters above the Arctic Circle, when combined with the physical separation of our farms, give us a naturally optimized environment in which to raise our salmon.
We take extra care of our small fish to ensure they make the transition from freshwater to sea safely, where they will stay for up to two years. They are protected from predators with nets both in the water and overhead, and we use skirting outside the pens and cleaner fish (wrasse) within to help avoid sea lice outbreaks. To keep our fish as close to nature as possible, we avoid using medication to treat lice and disease as much as we can.

Fish health and welfare is a high priority for us, and we make sure each of our Norwegian salmon pens offer the fish plenty of room to swim and move. In fact, the fish themselves occupy a tiny 2-3% of the pen volume. The rest is clean, clear water.

Storms and bad weather are a part of life on the northern coasts of Norway, which can pose risks for both fish and staff. Safety training is paramount for our employees, who always work as a team, both with one another and with nature.

When it's time to harvest, the welfare of the salmon is our first concern. We begin by gathering the salmon together in small area within the pen, and then the fish and large amounts of water are pumped into large tanks in a well boat. The fish swim around in the tanks while the boat is on its way to the processing plant and are closely supervised en route. Fish arriving at the processing plant are moved out of the tanks directly to the slaughtering line where they are sedated, stunned and slaughtered quickly and humanely.

Cermaq Norway has processing plants in Steigen (Nordland) and Hammerfest (Finnmark).
Cermaq Norway AS is certified under ISO 9001, ISO 14001, ISO 22000 and OHSAS 18001.

We also hold certifications from ASC (Aquaculture Stewardship Alliance), GlobalG.A.P. and our salmon is certified kosher.